Most people use their MacBooks to surf the Internet and send emails. These are just a few of the many things you can do on your Mac. With a little knowledge, your Mac can be both a time-saver and a productivity tool. Continue reading to discover five Mac hidden features that will help you move up the power user ranks.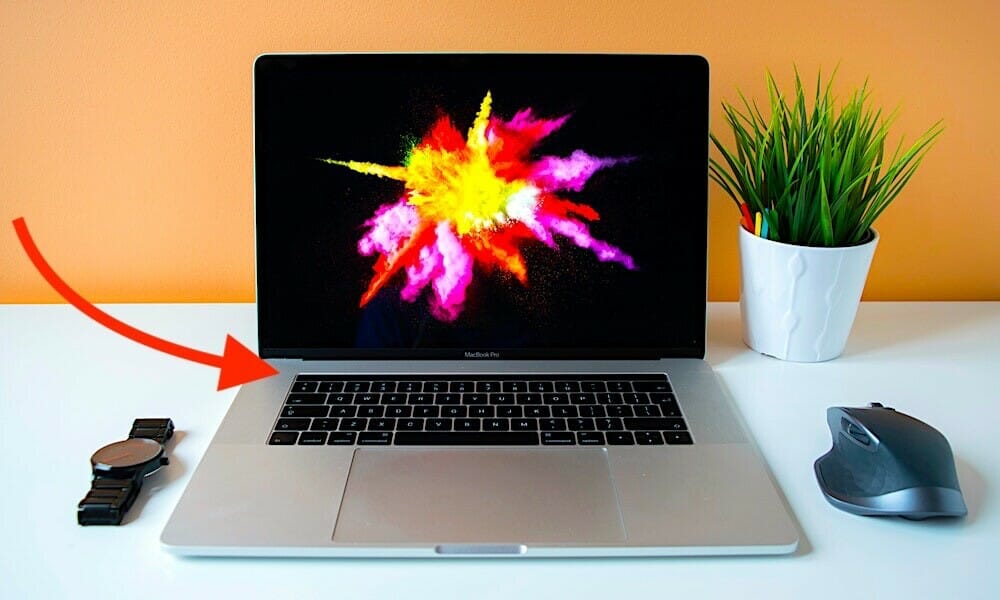 Many of us have been using mack OS on our MacBooks for quite some time now. We're used to all the new features and are comfortable with them. It doesn't matter if you have a Macbook that you've been using for years, or if you just bought a new Macbook. You might be interested in learning some of the secrets Apple has kept under the hood. These hidden features of the MacBook Pro will make your macOS Big Sur experience even better.
Cool Hidden Mac Features
These are five cool Mac features that most people don't know exist:
Add Quick Actions to The Touch Bar

MacOS also has Quick Actions that can automate your workflows. A hidden feature allows you to add Quick Actions directly to your Touch Bar. These are the steps to follow:
Click the Apple menu in the upper left corner.
Click System Preferences and then click Extensions.
Next, click the Touch Bar on the left panel.
Next, click on the checkbox next each action that you wish to have available from the Touch Bar.
Click on Customize Control Strip at the bottom right.
Drag the Quick Actions button down to the bottom of your Display until you see it in the Touch Bar. To place it exactly where you want, you can drag it left or right.
Hit Done, and the button will be added to your Touch Bar.
Instantly Lock Your Screen
You need to disconnect from your Mac for a while and lock your screen. This is done in a few clicks. Your screen will instantly turn off if you hold down Command + Command() +Q. This combination works with macOS Catalina and newer macOS versions. If you have an optical drive, or a Mac running an older version of macOS you will need to hold down control +shift + power.
Create Text Shortcuts
Are you tired of typing the same phrase repeatedly on your Mac? You can speed up your work with the handy text replacement feature in macOS. These are the steps to follow:
Click the Apple menu at the top left, and select System Preferences.
Click Keyboard and then hit Text.
Please note: You can jump to the settings if you are working in an application by selecting Edit > Substitutions> Show Substitutions. Then select Text Preferences.
Click on the Add button (+), in the lower left corner, and then type the text that you wish to replace. In the Replace section, type something like "&done", with the replacement text "Hearing home for the day." In the With section, please see you tomorrow!
If you're working in an app, type your "replace" phrase such as &done. MacOS will replace it with "Hearing home for the day." We'll see you tomorrow!
Add Emojis Quickly
You can add emojis in an email or message. To quickly open the emoji menu, hold down Control + Command() + Spacbar in any window. The emojis you use the most will be displayed in different categories. Click on the emoji to insert it into your text.
Create custom folder icons
Most people use folders to organize their files. You can make it easier to locate folders by giving each one an emoji and/or custom icon. For example, you could use an office chair to represent your work folder and a dollar sign for finances. To find the right folder, all you have to do is look at the icon. This is a simple task, but it can be very useful, especially if there are many folders. Here are some ways to assign icons:
Search Google for an emoji or another image that you are interested in using.
Save the image to your Mac.
Open the Preview emoji and make the background transparent. Select the Markup Tool, then Magic Wand, then click the background to choose it.
Next, choose Edit > Cut to delete the background
Next, drag the box around the Emoji using the selection tool.
Click Edit > Select All. Next, press Command + C for the emoji to be copied.
Next, choose the folder that contains the emojis and right-click.
Select Get Info to view the folder details.
Select the blue folder icon in the upper-left corner of the screen.
To paste your emoji into the folder, press Command + V.
You can always change the look by pressing Command + Z.
This covers all the hidden Mac features that most people don't know about. Are there any other cool Mac features we haven't mentioned? Please let us know what you think in the comments below.