Today almost everyone is a citizen in the digital age. Let's take a look at what parents can do to make the most of technology in order to improve their parenting skills and become digital citizens.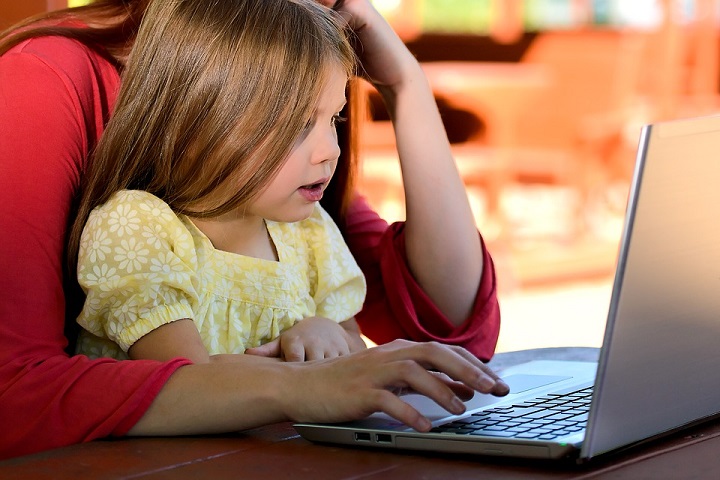 Technology has made our lives simpler, but parents complain that it is becoming more difficult for them to manage their children in this digital age. We are increasingly using the internet and digital devices for everything from entertainment to shopping to education. However, digital technology has brought us closer to realizing its negative effects on our children.
Today's children spend a lot of time on their smartphones or computers connected to the Internet. Many children have a tendency to avoid the following: eye contact while talking, mindfulness while eating, and being involved in the world around them.
Parents are becoming more concerned about their children's digital attachments. Parents worry about not being able to control the information their children access and how it influences them. They also worry about the influence of social media and the people they interact with. Many parents feel helpless, anxious, and frustrated by this information.
However, not all is lost. You can still help parents turn the tide by being creative and using digital technology to assist them. Let's find out how.
What is digital parenting and who are they?
In today's digital age, parents and moms must learn new parenting methods. Digital technology can be used by parents to assist them in many ways. This includes giving instructions via apps like WhatsApp, monitoring their child through video calls, and following the child on social networking sites. All of these allow parents to be there for their child and help shape his future through technology. These parents are often referred to as digital parents.
Need for digital parenting
Children are increasingly exposed to technology, both at home and in the outside world. Most children in the current generation are comfortable and familiar with digital devices. Parents should not be blinded by the ease with which their children use technology. Parents should also be familiar with technology and aware of what is happening in the digital realm.
Digital technology and its negative effects on children
Reduces productivity: Children are unable to experience the joy of learning by experiencing it through their smartphones and other devices. Children are also more likely to lose track of their time when they are connected to the Internet, which can lead them not to be able manage their time effectively.
They are victims of cyber bullying. While social media can help to build connections and spread ideas, it can also allow for various malpractices, including bullying. Many children who use social media are bothered by naughty comments, making fun of photos, and criticisms on handles, among other things. Unfortunately, even though a child might be experiencing all of these issues, her parents may not be aware.
Intentional sexting and watching porn: Many teens who use social media to communicate end up having sex with someone. Sometimes, children click on advertisements and pop-ups that lead to adult websites, which can lead to a dependency on porn. Recent years have seen a significant increase in porn viewership due to the availability of smartphones and the Internet.
Makes them vulnerable to illegal substances and online gambling: Although shopping online can be a pleasurable and enjoyable experience, many people also engage in illegal activities online, such as selling drugs and running gambling dens. Inadvertent contact with these people can lead to severe psychological stress for children, financial loss for parents, and disruption of harmony within the family.
What can a parent do for their child?
Open communication channels with your children: Parents can have a conversation with their children to understand why they feel drawn to digital platforms.
Safe Internet Use Parents need to be educated about the different ways technology can be used. They should also learn about prevention measures such as parental control, which will protect their child from being exposed to undesirable content or individuals. You can manage your child's online activities with free or cheap parental controls provided by all major operating systems, search engines and cell phone providers.
Set common rules for the Internet. Before allowing their child to use gadgets or connect to the Internet, parents should create a list with dos and don'ts. Parents should set clear consequences for violating the rules.
Be a virtual protection. Follow your child on social media by becoming his friend on these sites. You will be their friend and protector while they explore the digital world.
Teach what you do. Children learn a lot by watching their parents. Talking on the phone while you eat, checking your phone frequently when your child shares something, and taking selfies during family time are all ways to send the wrong message. We as parents need to resist the temptation to be on the phone all the time and show good digital behavior. To instill good digital habits in your child, be a role model digitally
Technology is an integral part of our daily lives. We cannot avoid the use of digital platforms. However, we must protect our children from their harmful effects. Technology can be used in a balanced and responsible manner to protect our children, while still allowing them to have fun.
Dr Sheetal Bidkar is a Clinical Psychoologist & Addiction Therapy – Suasth One Step Clinic in Mumbai